Protecting Intellectual Property
Nearly all websites contain valuable resources in the form of intellectual property. As the internet continues to grow, the opportunities for others to appropriate your property grow proportionately.
There are some simple steps you can take to increase the legal options available should others infringe your rights. As a standard part of our basic website audit, we give a preliminary report on the site's intellectual property and the relevant copyright and trademark protections implicated.
US and International Copyright Protection
For US-based sites, federal copyright law provides foundational protection for your website's original text, images and computer code. Net Gain can help you identify these resources, more completely protect them from infringement and properly notify site visitors of that protection.
Although copyright registration is not mandatory for your site, if Copyright Office rules are followed, it is a relatively simple process which grants you substantial benefits:
Registration establishes a public record of your copyright claim.
Before an infringement suit may be filed in court, registration is necessary for works of US origin.
If made before infringement, or within five years of publication, registration will establish prima facie evidence in court of the validity of the copyright and of the facts stated in the certificate.
If registration is made within 3 months after publication of the work or prior to an infringement of the work, statutory damages and attorney's fees will be available to the copyright owner in court actions. Otherwise, only an award of actual damages and profits is available to the copyright owner.

Net Gain has experience meeting the new Copyright Office deposit requirements for internet works, to help ensure your registration will clear on its first run by the Copyright examiner.
There are more than a dozen major international treaties and conventions governing observance of US copyrights overseas, including the World Intellectual Property Organization (WIPO) treaty, the Berne Convention for the Protection of Literary and Artistic Works and the Universal Copyright Conventions. We can examine the options for broadening your protections overseas if warranted.
US and International Trademark Protection
Do you use trademarks or service marks in your business? Bringing them online exposes your marks to increased risks of usurption or dilution of your brand name(s).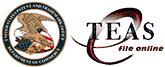 As with copyrights, registration is not mandatory for trademarks. Yet trademark registration carries many advantages, including notice to the public of the registrant's claim of ownership of the mark, a legal presumption of ownership nationwide and the exclusive right to use the mark in connection with the goods or services set forth in the registration. And for your website, first US registration of a name which is part of your internet domain may be the best weapon you can have in your arsenal should another organization claim a superior right to that domain name.
We can help you decide whether trademark or service mark registration is advisable, and if so, carry out the registration to protect your rights.
Avoiding Infringement
Net Gain can also help you spot potential infringements of others' intellectual property rights in your web pages, including "invisible" infringements such as meta tag problems or purloined page scripts. Beyond that, we can produce original material to order and secure relevant public domain and royalty-free sources of text, images and computer scripts for your site.

<!*** end Main1 ******>